OUR FEATURED CATS

Click on the pictures below to read their stories
and open your hearts to these very special kitties!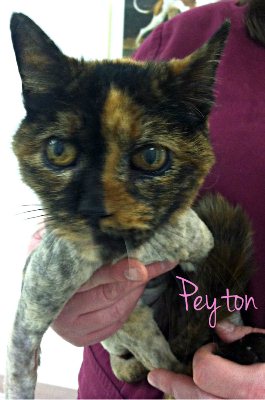 Peyton is a survivor ready to share her love and gratitude!

NINE LIVES CLUB
Many of the kitties that come to Planned Pethood have medical issues that need treatment to get them healthy. The kitties in our Nine Lives Club have medical issues or have had medical treatment to give them the very best quality of life.

PLEASE HELP US CARE FOR OUR
NINE LIVES CLUB
kitties by making a donation today!


WE WILL LIST YOU AS A SPONSOR ON THIS PAGE!

NINE LIVES CLUB
SPONSORS

Barb DiNardo
Craig Jacobs
Margaret E. Mattoon
Wendy Guerin
Happy Birthday to Robert Schaefer from Margaret Passuello

TLC CLUB
Cats often come to Planned Pethood in need of a little Tender Loving Care.
The only special needs that the kitties in our TLC CLUB have are lots of love and a little extra time to settle into their new homes.
Many of these kitties have been in our adoption program for a very long time because they are too shy to come to adoption events, but Planned Pethood believes that ALL animals deserve the chance to have a loving home of their very own. Our TLC kitties have a lot of love to offer someone who has the patience to let them adapt to a new home. They also make wonderful companions for other kitties who need a buddy!
New adoption fee: $25.00
For more information, visit our Available Cats page.

STEPS FOR COMPLETING A CAT ADOPTION APPLICATION:
Click on the "More Info" button at the bottom of the cat's picture you are interested in. This will provide you with each cat's detailed adoption information.

Click on the "Add to Cart" button and it will take you directly to the Adoption Application.

If you would like to adopt more than one cat, you only have to complete one application. Just send an email to ppiapplications@gmail.com and let us know which cat your original application was for and what other cats you're interested in.
Thank you for your interest in a rescue cat!

---