BECOME A MEMBER
WHEN YOU BECOME A MEMBER OF PLANNED PETHOOD, YOU HELP US IN OUR MISSION TO SAVE, SPAY AND NEUTER NORTHWEST OHIO DOGS AND CATS.
Your annual supporting membership entitles you to:
Low cost spay/neuter for all the cats and dogs in your home.

E-mailed announcements of Planned Pethood activities and events.

And you're helping Planned Pethood in our mission!

For more information on what your membership entitles you to, click here.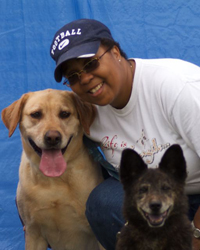 The rescued dogs and cats in our program are all from Northwest Ohio.

They need YOUR help!
Please join today!
You can become a member now by clicking on the Pay Pal buttons below. It's secure and easy.

You can join in person at any of our adoption events. This is the fastest way to join. You get your membership card right away and can schedule any spay/neuter surgeries sooner.

You can join by sending in a check and a note as to which level of membership you would like to support. Mail your information to:

Planned Pethood, Inc.
P.O. Box 350908
Toledo, OH 43635-0908

SUPPORTING MEMBERSHIPS:

Include low cost spay/neuter and a donation to help others in need of spay/neuter. Your generosity enables Planned Pethood to help more animals in our community.
| | | |
| --- | --- | --- |
|    Senior Membership    |      $15    |             |
|    Bronze Membership    |      $25    |             |
|    Silver Membership    |      $50    |             |
|    Gold Membership    |      $75    |             |
|    Platinum Membership    |    $100    |             |
LOW COST SPAY/NEUTER ONLY:

For only $10, our Associate Membership entitles you to our low cost spay/neuter rates for all of the dogs and cats in your home for one year! Please see the list of participating veterinarians on our Spay/Neuter page HERE.
| | | |
| --- | --- | --- |
|    Associate Membership    |      $10    |             |


REMEMBER:

If you are joining to get your cat or dog spayed or neutered, please wait until you get your membership card before scheduling the surgery.

OHIO PET FUND LICENSE PLATES
Share your love for dogs and cats by purchasing the Ohio Pet License Plates through The Ohio Pet Fund.
This year, Ohio Pet Fund made a donation to Planned Pethood, Inc. to help our efforts in spay/neuter. Please help us by promoting the Ohio pets license plates, so that we may have more funds to distribute next year.
For more details, please visit their web site at www.petsohio.com for more information.

For other ways you can help, please CLICK HERE to download our flyer.
Thank you for supporting Planned Pethood!
---