DONATE


WE CAN'T DO IT ALONE!
WON'T YOU PLEASE HELP US?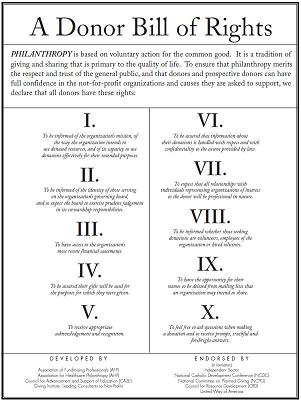 PLANNED PETHOOD, INC. is a 501(c)(3) non-profit organization. All donations are tax deductible to the extent allowable by law.
Planned Pethood depends on our dedicated volunteers to save the lives of local dogs and cats. We also depend on the generous support of donors, like you, to help us provide our services.
Adoption fees do not cover our expenses for vetting the dogs and cats in our adoption program. Your donations allow us to provide medical care for all the dogs and cats we rescue.

THERE ARE MANY WAYS TO CONTRIBUTE
You can designate your company's United Way contribution go to Planned Pethood by writing our name in on the third section of your pledge form.

Our unique number for the United Way campaign is E336.


In addition, many employers will match your personal donation to Planned Pethood.

If your company has a matching gift program, please mail us the form, along with your donation, and we will process it for you.

Please note that employer matching gifts may also be available to retired employees and to the spouse/widow/widower of employees.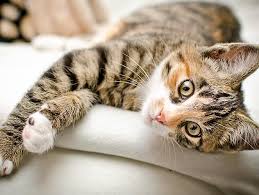 ADD PLANNED PETHOOD TO YOUR WILL
Please consider us when you plan your estate. (Often called "Planned Giving" or a "Bequest")
Bequests are the transfers of wealth that occur upon a donor's death that include transers by means of a will or a trust. Bequests can take several forms.

Specific Bequest - a certain amount of cash, securities, or property.


General Bequest - property that is similar to all other items distributed, usually cash.


Percentage Bequest - a stated percentage of the donor's estate.


Residual Bequest - all or a portion of what remains of the estate after specific and general bequests are distributed.


Besides a straight bequest, you can also set up a trust that will benefit Planned Pethood during or after your lifetime.
Another way to leave money is to name Planned Pethood as your beneficiary of an insurance policy or as the recipient of your IRA or retirement fund.
Examples: The donor designates that 35% of his gross estate be given to Planned Pethood, Inc. (of Northwest Ohio). Please speak to your attorney.
For information about Planned Pethood memberships,
check out our Become A Member page.
If you would like to donate items for our dogs
and cats, please click here for more information.

VIRTUAL ADOPTIONS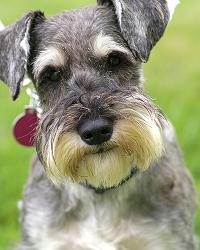 A $25 donation allows you to help us save a dog or a cat! After you contribute, the next dog or cat we save will be listed on our Virtual Adoption page, along with your name. If you would like, we can also add additional comments about your sponsorship; for example, a birthday wish or in honor of a special person or pet. If you would like to adopt a dog or cat who is already on the website, please tell us the animal you are interested in and we will post your adoption right away. You are also welcome to adopt and/or name a new dog or cat, but please keep in mind, it may take a short time for us to find a new dog or cat to bring into our adoption program.

CLASSIFIEDS
For a $25 donation, we will add your adoptable dog or cat to our dog or cat classifieds, as well as on Petfinder. Your dog or cat must be spayed or neutered to be listed.
These are courtesy listings. The dog or cat's present owner is responsible for the adoption requirements, as well as follow-up on that dog or cat. Planned Pethood cannot guarantee information listed under the classified section.

IN MEMORIAM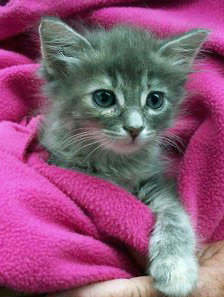 When you remember your beloved dog or cat with a $25 donation, we will add him or her to our In Memoriam page.
Please e-mail your tribute, along with a picture of your pet (in .jpg format), to pets@plannedpethood.org.
If you would prefer, your tribute can be mailed to us at:

PLANNED PETHOOD, INC.
P.O. BOX 350908
TOLEDO, OH 43635

GENERAL DONATIONS
If you would like to make a general donation, not listed above, please click here:

WHAT ELSE DO WE NEED?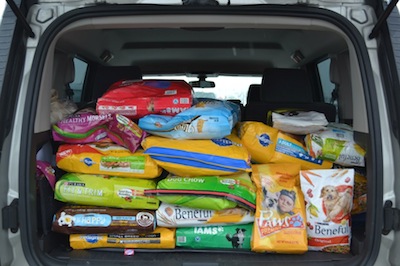 FOOD. This is our greatest need. Please no puppy food.


Dog and cat beds.


Dog and cat toys.


Martingale collars or web collars with sturdy metal buckles. Please no leather collars, no collars with plastic buckles.


Fold-down crates: all sizes, new or used.


Cat Litter. We love cheap, clay litter.


Paper towels


1st-class postage stamps


Copy paper, colored paper, 2-pocket folders, card stock.


Gas cards so we can drive our big truck and our transport van to adoption events and to pick up whole neighborhoods of animals to get fixed.


Gift cards for us to purchase the supplies we need.

Please stop by an event or email us at
pets@plannedpethood.org
for more information
Click here for Planned Pethood's guidestar.com Report
---