All of our dogs and puppies have been tested for heartworm and parasites (and treated, if needed). They are also on heartworm preventative. Our adoption fee includes those tests, flea preventative, all age-appropriate shots and are already spay/neutered.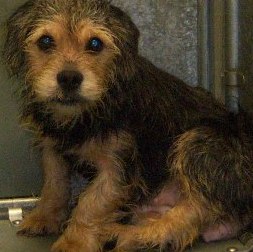 STEPS FOR COMPLETING A DOG APPLICATION:
Click on the "More Info" button at the
    bottom of the dog's picture you are
    interested in. This will provide you with
    each dog's detailed adoption information.
Click on the "Add to Cart" button and it
    will take you directly to the Adoption
    Application.
If you would like to adopt more than one
    dog, you only have to send in one
    application. Just send an email to
    ppiapplications@gmail.com and let us
    know which dog your original application
    was for and what other dogs you are
    interested in.


Thank you for your interest in a rescue dog!



Tanner - ADOPTED
Dogs Adopted 2019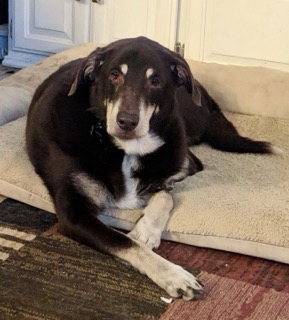 Hi, my name is Tanner. I was adopted from Planned Pethood when I was a puppy and lived in a wonderful home for 8 years and then one day my life changed. My family changed and things that were not my fault caused me to be returned to the nice people at Planned Pethood. I was a little confused but now I live in a warm home with lots of dog beds for me to relax on. I live with dogs (big and small) and I'm doing okay. I would love to have my own family again that will love me, take me for walks and let me spend my golden years with them. My foster mom says I am a great dog because I listen, I am housebroken, I love to be petted and best of all, I like to sleep on my dog bed right next to my foster mom. I had pretty bad ear infections when I came back into the program and the vets were able to make them all better. I really love my people and I just want someone to give this old dog a chance to love a family again! Is that you?? If you'd like to meet me, please fill out an application and then my foster mom or dad can make it happen! If you are interested in meeting or adopting Tanner, please submit an application.
Special Notes: Tanner has a special adoption fee of $75.
Breed:
Mystery mix
Sex:
Male
Estimated Birth Date:
01/01/2010
Weight:
72.8 pounds
Status:
Available
Add Date:
01/03/2010
Last Updated:
01/24/2019
Adopt Date:
03/30/2019
PPI#:
021710.3r
Tag #:
4223
Foster Name:
Theresa
Adoption Fee:
$75
Likes Cats:
Unknown
Likes Dogs:
Yes
House trained:
Yes
Needs a pal:
No
Likes kids under 5:
Yes
Likes over 5:
Yes
Kenneled:
Yes
Walks on a leash
Yes
Shares Toys With Humans:
Yes
Shares Toys With Other Animals:
Yes
Eats Nicely With Humans:
Yes
Eats Nicely With Other Animals:
Yes
Knows Basic Commands:
Yes
Fence Needed:
Preferred
Fence Jumper:
No
Crate Trained:
Yes
Energy Level (1-5):
3
Rides nicely in car:
Yes
Note:
Please understand the statements about this animal are based upon the foster home's evaluation of the animal. The animal might behave differently (negatively or positively) in your home. While the animal might be good with the current foster's dogs, cats, children, etc., it may not be with your animal(s) or children. The animal may be housebroken or litter trained in the home of the foster but may relapse in your home. The animal is represented to the public as it performs in the foster home and any statements made regarding the animal are conditional to that foster home setting. Those interested in adopting should have read all information about the animal and understand they cannot claim they did not understand the facts about this animal as understood by Planned Pethood and/or the foster. Planned Pethood and vet(s) do our best to provide accurate age and breed of the animal, but sometimes they are educated guesses. Please understand that statements made regarding this animal are simply overviews and are not guaranteed. Your adoption fee is non-refundable for any reason.
Click button below to fill out application