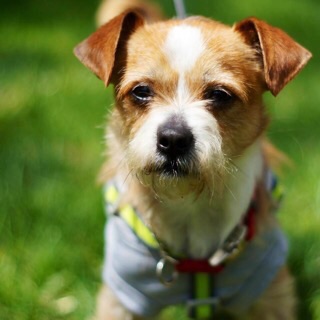 Hi there, my name is Nugget!!! I am a young terrier mix and I am full of energy. I am looking for a family who will take me for walks and play with me often so that I can burn off some of my energy. I like to play with doggie toys. I love to run and play. I also like kids. They are little, just like me, and so much fun, just like me!! Although my foster mom teaches me how to be a good boy, I will benefit from continued guidance and training. I get along with dogs most of the time, but I prefer to be the only dog because then I will get all of your love and attention. You will see that I have a lot of love to give, too! A fence is required for my adoption; no electric fences considered. If you are interested in meeting or adopting Nugget, please complete an online application.
Special Notes:
Breed:
Terrier mix
Sex:
Male
Estimated Birth Date:
04/14/2014
Weight:
13.2 pounds
Status:
Available
Add Date:
04/14/2015
Last Updated:
01/24/2016
Adopt Date:
03/12/2016
PPI#:
042915.2
Tag #:
3184
Foster Name:
Missie J.
Adoption Fee:
$175
Likes Cats:
Yes
Likes Dogs:
Not really
House trained:
Working on it
Needs a pal:
No
Likes kids under 5:
Yes, but has a little too much energy for them!
Likes over 5:
Yes, he loves kiddos!
Kenneled:
Yes
Walks on a leash
Working on it
Shares Toys With Humans:
Unknown
Shares Toys With Other Animals:
No
Eats Nicely With Humans:
Unknown
Eats Nicely With Other Animals:
Unknown
Knows Basic Commands:
Unknown
Fence Needed:
Required, no electric allowed
Fence Jumper:
Unknown
Crate Trained:
Unknown
Energy Level (1-5):
5
Rides nicely in car:
Unknown