EDUCATIONAL PROGRAMS

For 30 years, Planned Pethood has promoted responsible pet ownership and reduction of unwanted litters of dogs and cats. Educating our community about what we do and why it matters is critical to our mission. Our educational outreach efforts are customized to fit a variety of audiences. When appropriate, our presenters bring "alumni" from the rescue when we speak to your group.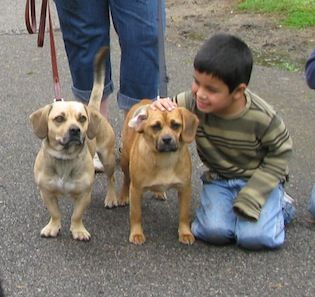 What groups does Planned Pethood work with?
Any group that wants to learn more about Planned Pethood! Groups we have visited include Pre-Schools, Grade Schools, Junior High Schools, Parenting Groups, Scout Troops, Youth Groups and Senior Centers.
Is there a cost to have Planned Pethood speak to my group?
NO! We don't charge a thing! We are always grateful for donations of care items, food or even money, but it is never required.
Why bring the pets?
There are so many reasons! Meeting these rescue alumni shows people the reality that animals that could make wonderful family members are being killed every day. This helps people understand why we promote spay/neuter of all companion animals. Our animals' stories illustrate the ways we help dogs and cats in need of medical care and/or homes. Meeting the pets in person helps people understand their stories much more than just reading or hearing about them. In addition, people respond positively to visiting pets. We have experienced remarkable results with special needs children and have brought smiles to groups from classrooms to senior centers. Having the animals present also allows us to demonstrate proper handling and behavior towards pets. It gives children or fearful adults the opportunity to experience positive interactions with the animals.
What type of animals will you bring? When do you bring them?
Pets are only included when invited. We have brought both dogs and cats to various engagements. Which pets we bring will vary according to the needs of the group we are visiting. We currently have one dog that is certified as an American Kennel Club Canine Good Citizen and has passed her Therapy Dog International test twice. Several other dogs are in training for those certifications. We only bring dogs that are either certified or in training for certification as Canine Good Citizens and/or Therapy Dogs.
What types of things do you talk about?
Our presentations are individually tailored for each audience. We welcome input from the group regarding what they would like us to focus on. Here are some samples of how our presentations may vary:
Pre-School and young Scout Troop presentations:

Include discussion of safe behavior around pets, reasons people enjoy having pets, basic pet care. What to do if confronted by a stray dog and why the suggested behaviors work. We will also have a Question/Answer session and include plenty of time for the kids to pet the animals!

Grade School and Junior High age groups of any kind:

The details will vary with the age of the students. May include encouragement and detailing of safe behavior around pets. Soliciting from students ways they feel people benefit from pets and comparison of their answers to statistical information. Explain what to do if confronted by a stray dog and why the suggested behaviors work. Include a Question/Answer session. Discuss what to do if they witness someone being cruel to animals and why it matters. Discuss proper care and feeding of pets and why these things are important. Touch upon the reasons companion pets should be spayed/neutered. Share ideas of ways students can help animals in need (volunteerism). Always include plenty of time for the kids to pet the animals!

Parenting Group presentations:

Stress the importance of choosing a pet that fits the family. Discuss ways to integrate pets and children - both for families that already have a pet and are adding a child or families that already have children and want to add a pet. Explain the importance of training and exercise in order to have a safe, well-behaved pet. Suggest methods of teaching children safe and considerate behavior around pets. Offer suggestions for handling visitors and your pet.

Senior Center presentations:

Stress the value a pet companion can add to one's life. Include suggestions for choosing the right pet (that is a realistic fit into one's lifestyle). Discuss the rewards of volunteering for a rescue and what volunteer opportunities Planned Pethood offers.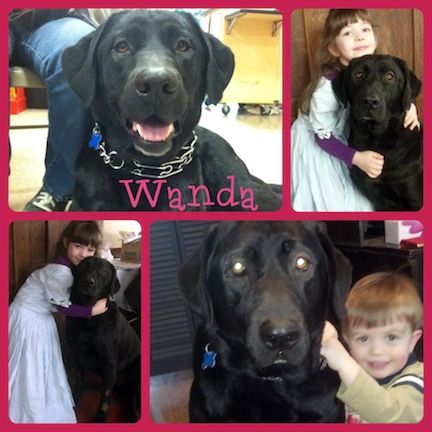 If you would like Planned Pethood to speak to your group or are interested in becoming part of our educational outreach team, please call us at 419-826-FIXX (3499) or e-mail us at pets@plannedpethood.org.