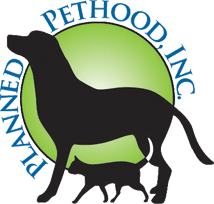 Mission Statement:
To reduce the overpopulation and suffering of dogs and cats through education and low-cost spay/neuter programs and to rescue, vet and place adoptable* dogs and cats into good permanent homes.
*Adoptable is defined as dogs and cats that pose no health or safety risk, which
  makes the animal unsuitable for placement as a pet.




Planned Pethood has been a registered
501(c)(3) non-profit since 1979.

OFFICERS
PRESIDENT
Jennifer Herbert
Operations Superintendent
BP Husky Refinery
VICE-PRESIDENT
Barbara DiNardo
Marketing/Management Professor/Retired
Owens Community College
TREASURER
Colleen Crane
Certified Public Accountant
Kane & Kane, Ltd.
SECRETARY
Theresa Grimes
Early Intervention Specialist
Lucas County Board of Developmental Disabilities
BOARD OF DIRECTORS
Rachel Besterman
Senior Transaction Analyst
Jones Lang LaSalle
Mike Kurdys
Treasury Manager
Welltower Inc.
Dan Morey
Business Rep
Indiana/Kentucky/Ohio Regional Council of Carpenters
Robert Oates
Human Resource Professional/Retired
Toledo Museum of Art
Julie Pompa
Events & Communications Coordinator/Retired
Black Swamp Conservancy
Mary Torio
Educator
Toledo Public Schools
April Welch
Relationship Manager
ECDI
Carol Dunn, Emeritus Member
Founder
Center for Choice
EXECUTIVE DIRECTOR
Amber Brunet
CONCILIARY
Dr. Kittsen McCumber, DVM
Emergency Medicine Veterinarian
MedVet Toledo

A copy of our annual report is available upon request by emailing us at pets@plannedpethood.org.