Planned Pethood's Low Cost Spay and Neuter Program
Every day rescuers see the misery that comes from irresponsible breeding...from placement in bad homes, to genetic problems, to temperament difficulties. The number of unwanted dogs and cats euthanized every year is staggering.
Some 70,000 puppies and kittens are born every day in the U.S.
Every year in the United States, three to four million "surplus" dogs and cats are euthanized as unwanted. Thousands die, even in Northwest Ohio, because no matter how much we do or how hard we work, there are not enough resources to save them.
Between four million and six million pets are euthanized every year because they are homeless.)
That means between 11,000 and 16,000 pets are euthanized every day simply because they are homeless.
An animal in a shelter is killed every 1.5 seconds.
Only one animal in 10 born in the U.S. gets a good home that lasts a lifetime.
Animals will go to great lengths to meet the primal urge to procreate. A pet that usually sleeps on the couch will break out a window to mate. You can't control what the animals are doing outside of your house. You can, however, control your owned pets by spay/neutering.
Pets that have been spay/neutered make better pets. Several types of behavior problems are less common in spayed and neutered pets, and they remain healthier. Ask your veterinarian about their oldest healthy patients and you'll find that a majority are spayed/neutered. There are no significant disadvantages to neutering or spaying when weighed against the health benefits.
These alarming statistics present a good enough reason, all by themselves, for preventing more pet animal births. Simply put, the widespread failure to spay or neuter pets results in homelessness, misery, cruelty, and death.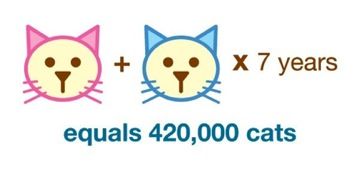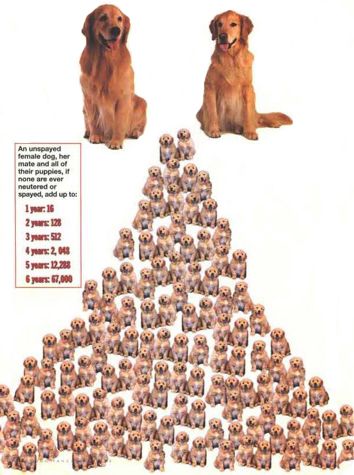 Some people don't want to spay or neuter their pet because they have heard about some bad "side effects" of the surgery, or because they have picked up some mistaken ideas along the way. There are a number of myths about spaying and neutering. Here are a few of the most common, and the truth about each:
Altering makes a cat or dog fat. Spaying or neutering at the youngest possible age, before the dog or cat has reached sexual maturity, generally has no effect whatsoever on weight. Dogs or cats that are fat are usually fat because they are fed too much and/or do not get enough exercise.
Altering makes a dog or cat lazy.
Neutering reduces a male pet's desire to roam, often over long distances, to find females in heat. Altering can somewhat reduce a pet's energy level; however, altering does not make animals lazy. Altered pets are as playful and energetic as intact pets.
Altering changes a dog's personality.
The only personality changes that result from spaying or neutering are the positive changes described above - no roaming, less tendency to mark territory and less aggression.
My pet has a right to experience sex.
Sex for your pet is nothing more than the result of a powerful instinctive drive to reproduce. People who worry about this issue are usually over-identifying with their pet. This is an excuse often presented by men, who cringe at the very idea of castration, even though it is a painless surgical procedure being performed on their pet, not on them.
It's a good thing for our children to see the miracle of birth.
Bringing more puppies/kittens into a world already overburdened with thousands of homeless animals is not the best way to show your children the birth process. You can show them videos or even let them witness live human births on the internet. You might also want to consider that if you allow your pet to breed so that your children can observe the miracle of birth, you should also take your children to an animal shelter, so they can observe the sad results - the thousands of dogs and cats who are killed every day because no one will give them a home.
Even though an action may be good for the community, people have a natural tendency to ask what benefits they will receive. Here are some benefits you and your pet can expect when it is spayed or neutered.
Better Health
A dog or cat that is spayed or neutered has no chance of developing uterine or testicular cancer; in females, the risk of breast cancer and urinary infections is drastically reduced.
Better Behavior
Animals that are neutered when young are much less likely to roam, mark their territory (and your belongings) with urine, and show aggression. Intact (unneutered) males will go to great lengths to get to a female in heat - they will dig their way out of yards, break fences and leashes, and cross streets in heavy traffic if a female in heat is in the area.
Easier Care
An unspayed female bleeds for about 10 straight days twice a year. She bleeds on your carpet, your furniture, the interior of your car, and on the ground outside. As soon as she has marked your yard, you can anticipate a constant parade of males who will hover around your property and cry for the female.
No Accidental Pregnancies
If your cat or dog accidentally becomes pregnant, you will have to provide additional medical care for her and her offspring and be responsible for finding good homes for half a dozen or more puppies or kittens.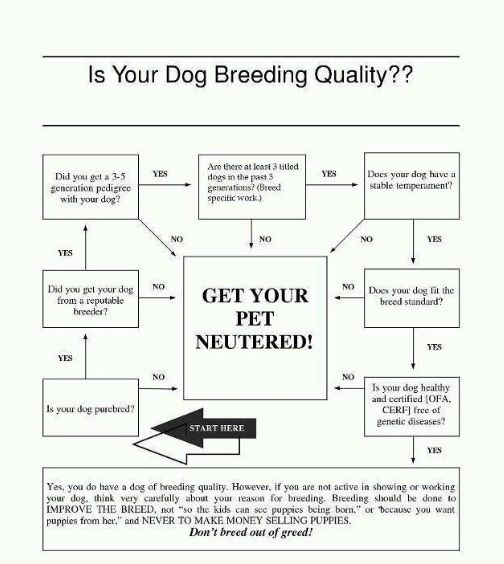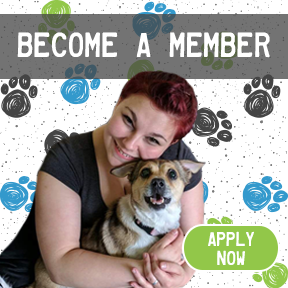 We are dedicated toward the end of the pet overpopulation problem. Statistics have shown that the majority of litters in shelters are the product of unintended pregnancies. They have stories attached to them about how Sparky somehow got out of the yard or how some strange dog jumped into their yard. Your unaltered pet is the source of that unintended pregnancy. You have insurance on your car knowing you probably won't need it, but you have it when you do need it. Don't take the risk of having your pet contributing to the overpopulation problem (and, yes, this includes your cat or dog).
Planned Pethood began in 1979 when a small group of concerned animal lovers wanted to do something to stop the huge pet overpopulation problem in our area. They began a program of working with local veterinarians to offer low cost spay/neuter. Today we continue that mission.
When you join Planned Pethood your annual membership entitles you to low cost spay/neuter at any of the participating veterinarians listed below - after you receive your membership card - which can be purchased online here.
Remember!
Do not make an appointment until you get your membership card. It can take up to 2 weeks to arrive by mail.
We have tried to note where an exam or vaccinations may be required, but please verify what your pet will need when you make an appointment.
Please thank our vets for their willingness to help us stop the pet overpopulation problem!
*Memberships cannot be used for feral cats. Cats/kittens must be transported in a pet carrier and not a trap.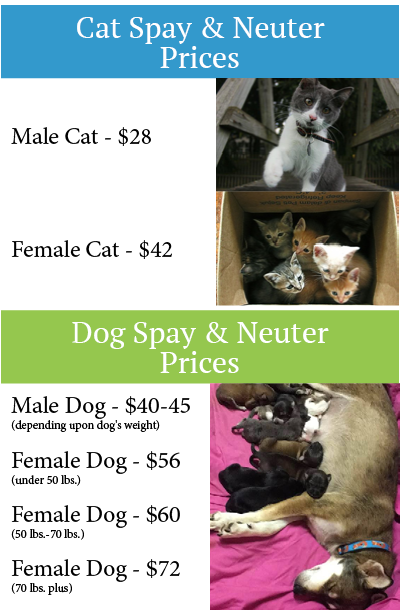 7341 Airport Highway
Holland, OH 43528
419-868-5287
- Pre-surgical exam required ($22)

2736 Tremainsville Road
Toledo, OH 43613
419-474-5403
- Two pain injections ($46)
- Pain medication to take home
- Must be current on rabies ($25)
- In heat, pregnant, or overweight (usually $20-$50 extra, varies by weight)
- Blood work recommended, but not required

16 South Third Street
Waterville, OH 43566
419-878-4900
- Dogs over 9 months should have heartworm test ($34)
- Dogs and cats should have rabies vaccination ($12)
- Initial exam given at no cost ($30 value)

3209 West Sylvania Avenue
Toledo, OH 43613
419-475-1527
- The price of spay and neuter for cats and dogs DOES include pain injection.
- Pre-anesthetic panel for all dogs 5 years old and older ($63)
- Heartworm check up to date for all dogs 6 months old and older ($34.45)
- Pain medication minimum 5 day supply required (varies by weight)
- In heat, pregnant, overweight, or older than 6 months old ($20-$50 extra, varies by weight)

29098 Hufford Road
Perrysburg, OH 43551
419-874-8974
- The price of spay and neuter for cats and dogs DOES include pain injection.
- Pre-anesthetic panel for all dogs 5 years old and older ($63)
- Heartworm check up to date for all dogs 6 months old and older ($34.45)
- Pain medication minimum 5 day supply required (varies by weight)
- In heat, pregnant, overweight, or older than 6 months old ($20-$50 extra, varies by weight)

- Pain meds required, 5 days' worth specifically. We will not send home any less.
Other Low Cost Spay/Neuter Options:
3131 Tremainsville Road
Toledo, OH 43613
419-266-5607
While not a participating vet in the Planned Pethood membership group, Humane Ohio does offer lower than average prices to have your pets spay or neutered.
Spay/Neuter Voucher Program
Need assistance getting your dog or cat spayed or neutered? Planned Pethood offers spay/neuter vouchers to those who qualify. Call us at 419-826-3499 for more information on low cost and no cost options.