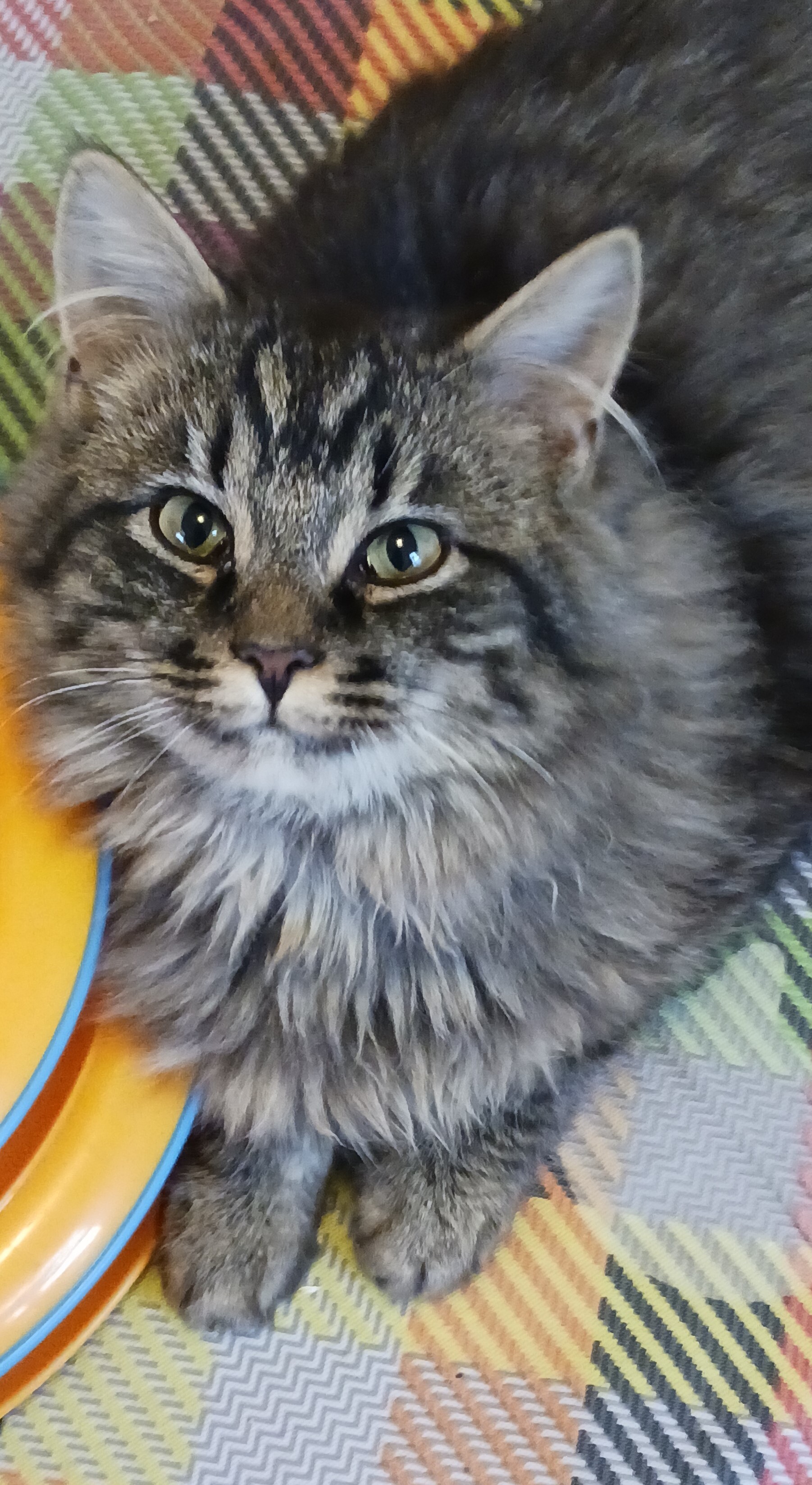 Kiwi and Mango are brothers and very bonded, so must be adopted together. They love attention but will be shy at first. They are beautiful puff balls and look almost identical. They have been around children and other cats.
Follow us on Instagram at PlannedPethoodToledo, and on Facebook at Planned Pethood, Inc.

Special Notes:
Catesby is not officially in Planned Pethood. We are posting this as a courtesy to the owner. We cannot guarantee any statements here or made by the third party.
Breed:
DLH Tabby
Sex:
Male
Estimated DOB:
09/10/2022
Likes Cats:
Yes
Likes Dogs:
Unknown
Litter Trained:
Yes
Needs a Pal:
Kiwi and Mango are a bonded pair and must be adopted together.
Likes kids under 5:
Yes
Likes kids over 5:
Yes
Declawed:
No
Social:
Yes
Foster Name:
Deb N.
PPI#:
031623.1
Add Date:
03/16/23
Last Updated:
Adopt Date: