Charlotte -Adoption Pending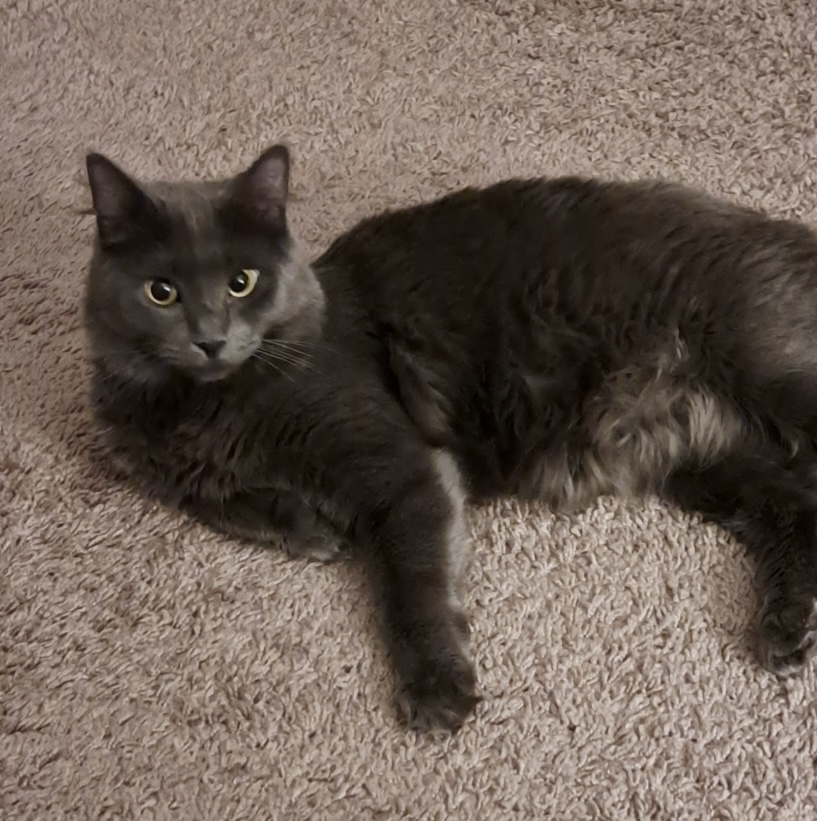 Charlotte is very affectionate, charming and talkative! She is still young, so she has spurts of high energy (zoomies). She is also very curious, so will need to be engaged with frequently. She's very, very sweet!

Follow us on Instagram at PlannedPethoodToledo, and on Facebook at Planned Pethood, Inc.

Breed:
DSH Gray
Sex:
Female
Estimated DOB:
08/10/2022
Likes Cats:
Unknown
Likes Dogs:
Unknown
Litter Trained:
Yes
Needs a Pal:
No but may enjoy a buddy
Likes kids under 5:
Unknown
Likes kids over 5:
Unknown
Declawed:
No
Social:
Yes
Foster Name:
Tara
PPI#:
032023.1
Add Date:
03/23/23
Last Updated:
Adopt Date: