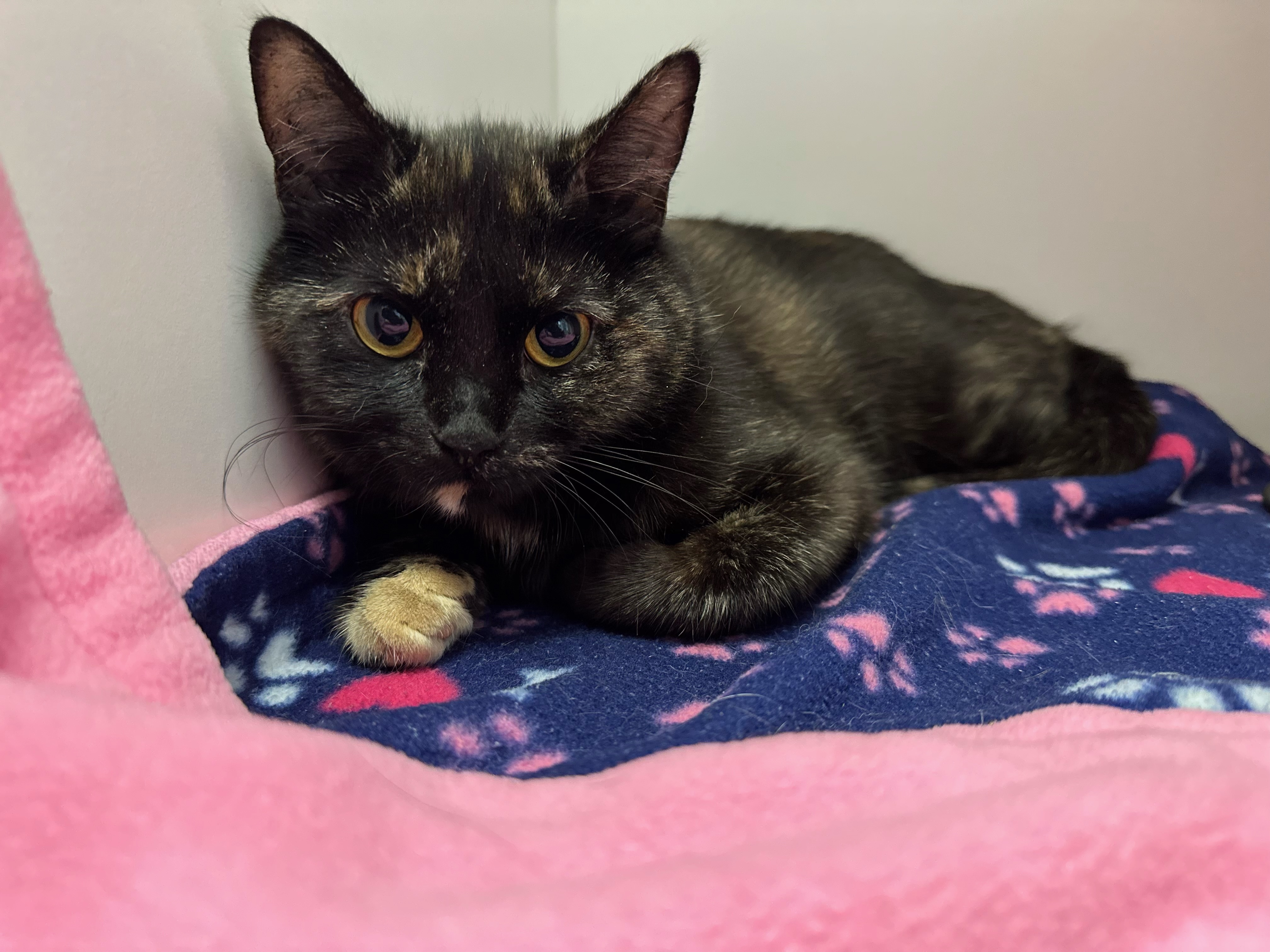 Mrs. Jones is a lovey dovey cat who was surrendered due to no fault of her own. Mrs. Jones tested positive for feline leukemia (FeLV). She has lots of love to give and deserves a chance for a loving home.
FeLV is a retrovirus that compromises a cat's immune system. Feline leukemia is a disease that only affects cats -- it cannot be transmitted to people, dogs, or other animals. FeLV is passed from one cat to another through saliva, blood, and to some extent, urine and feces, so it is necessary that Mrs. Jones does not live in a home with other Non FeLV+ cats.
Although there is no cure, with proper care and immune support, cats who test positive for FeLV can live for many years without serious symptoms. We recommend you speak with your veterinarian with any questions you may have about FeLV to determine if Mrs. Jones is a good fit.

Follow us on Instagram at PlannedPethoodToledo, and on Facebook at Planned Pethood, Inc.

Breed:
DSH Tortie
Sex:
Female
Estimated DOB:
7/28/21
Likes Cats:
Due to Mrs. Jones FeLV+ status, she should not live in a home with other Non FeLV positive cats.
Likes Dogs:
Unknown
Litter Trained:
Yes
Needs a Pal:
No
Likes kids under 5:
Unknown
Likes kids over 5:
Unknown
Declawed:
No
Social:
Yes
Foster Name:
PBAC/Charlene
PPI#:
033123.1
Add Date:
03/31/23
Last Updated:
Adopt Date: